The Look
Metallics
Metallics are surprisingly versatile and depending on how they're incorporated they can be elegant, whimsical, ethereal or even very natural. Think glitzy golds to pop out room decor at a black-tie wedding, copper lanterns at an outdoor reception or on a rustic tablescape.
Personalization 
Couples are increasingly looking for ways to bring in elements of places that hold special memories — no matter where the actual wedding is being held.
Seating
Couples are moving away from a reception layout based on large round tables, which has a tendency to feel too much like a conference event, and are instead opting for either very long, rectangular tables or a mix of long tables surrounded by smaller square and round tables for a more intimate experience.
The Flowers
The right mix of style and simplicity will be the cornerstone of fabulous wedding floral arrangements in 2016.
Local
Arrangements that feature whatever is in season and whatever is local are gaining traction. Sometimes couples request a "wild" look of freshly-picked, natural-looking blooms.
The Invitations
Stationery set the stage for your big day. These trends will steal the show.
Glitz
Warm tones like rose gold and copper are the most requested metallic shades for 2016. And the trend is showing up on stamped and foil-pressed lettering and in shimmery papers.
Typography
There's such a strong cultural interest in words and graphics that it couldn't help but spill over into the world of wedding invitations.
Custom monograms
What's new for 2016 is that couples are now working with designers to create a truly unique stamp that will appear on everything from the save-the-dates to photo and website backdrops to recipe cards for the signature cocktail.
The Drink Report
A toast to the creative cocktail hour!
His and hers cocktails
What better way to give your guests a glimpse of who you are than by serving them your favourite drinks? This trend is not only easier on the budget, but it's an instant conversation starter.
Pink
Rosé wine is fast becoming a mainstay at weddings. Couples are including it in the wine selection at dinner, serving rosé champagne for toasts or offering a variety of rosés from different regions as a sampling during the cocktail hour.
Gardens
Beer gardens that offer a selection of craft beers are a growing trend.
The Cake
Back to buttercream
After taking a backseat to fondant-covered cakes, buttercream textures are in demand again. What keeps these cakes from being stuck in the '80s are contemporary colors for the blooms and different textures.
Frosting
Speaking of frosting, sometimes you just don't need it. "Naked" cakes, which are unfrosted (or partially frosted) and simply adorned with berries or fresh flowers, are trending from coast to coast.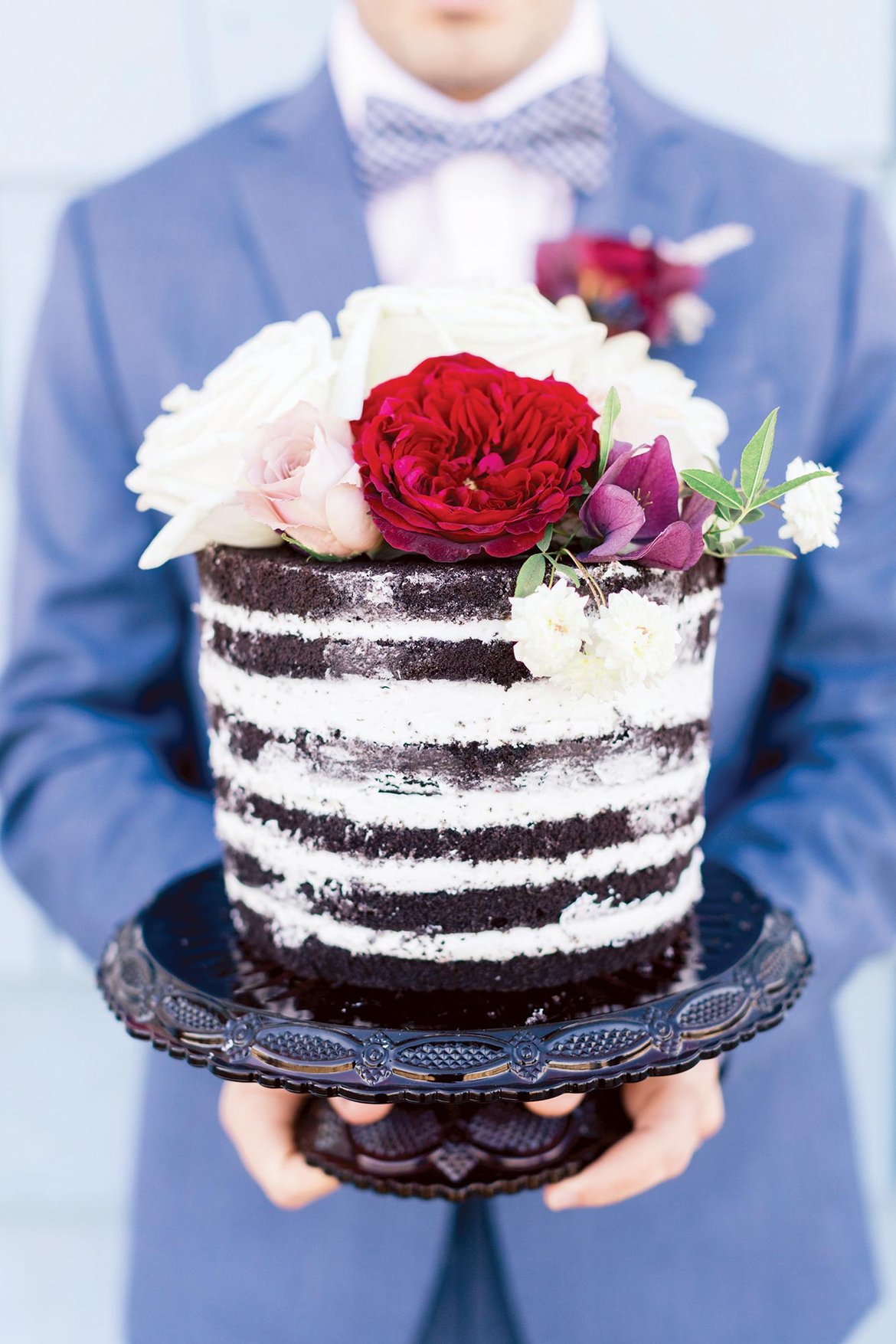 Brush strokes
Hand painting is another versatile trend, lending itself to a bohemian vibe or something more luxe and elegant. This is a great way to pick up the motif of your dress or your invitations.
Decadent flavors
No doubt couples have a more sophisticated palate these days. One of the most requested flavors for 2016 is salted caramel. Others on the rise: white chocolate mousse, lemon, champagne, lavender-vanilla, apple spice, green tea and chai latte.
The Photography Report
Epic action shots
Couples are requesting shots like doors slowly opening for a bride to walk down the aisle, a mom or dad wiping their tears or an aerial shot of the dance floor.
Ready to share
Chances are you already have your wedding hashtag, now consider setting up a selfie station at your reception. And make sure your guests know when to click (ceremony, no; anywhere else, absolutely) and how to post.
What 2016 wedding trend are you most excited about? Let us know with a comment below!